StapleloK
StapleloK
 Metal Post & Staple System
Staples can be locked in place at any point on the StapleloK metal post.
StapleloK metal posts are easily driven into the ground, in normal conditions, using a double impact hand driver.
StapleloK metal posts are easy to carry and store.
Metal posts can be removed for re-use.
The wire slides freely through the staple allowing unrestricted tensioning.
Insulators can be fitted with staples in the conventional way for electric fencing.
Shaped grooves in the StapleloK metal post stops the staple moving up or down.
Staples can be removed for re-use.
Strengthened, tapered post end for driving straight into stoney ground.
The wearing of the appropriate safety equipment (i.e. safety shoes, gloves and eyewear) is recommended when installing the Staplelok post system. 
Features and Benefits
Suitable for

-

many fence styles and patterns.

Durable

-

will last for over 20 years in normal conditions.

Strong

-

High Tensile steel posts.

Re-usable

-

posts and staples are easily re-used.

Versatile

-

staples can be fixed at any point on the post.

75% Faster

-

to erect than traditional wooden post systems.
Have you tried this yet?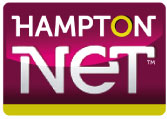 Find out more