Accessories
Accessories
Hampton Steel offer a variety of high quality fencing accessories including steel crank brackets.  These brackets can be used with various fencing configurations where an overhang of fence at the top requires supports.
Hampton's crank brackets can be affixed to wooden posts or Hampton's StapleloK metal posts and align perfectly to Hampton's hinged Hampton NET™ fencing helping to provide an excellent long life deterrent to scaling intruders.  
View our range of fencing accessories below.
contact us on 01933 234070 for more information.
Have you tried this yet?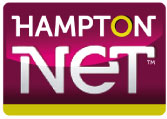 Find out more
| | |
| --- | --- |
| Product | Qty per Box/Bag |
| Steel Crank Bracket | 1 |
| Crimp 2.5mm | 100 |
| Hog Ring VR22 | 1600 |
| Hog Ring Gun | 1 |
| Strainrite Fencing Pliers | 1 |
| Strainrite Crimp Tool 3 in 1 | 1 |
| Strainrite Crimp Tool 5 in 1 | 1 |
| Steel Screw 5.5 x 32mm | 100 |
| Wood Screw 6.3 x 45mm | 100 |
| 150mm Galvanised Nail | 25kg |
| M8 Zwasher 38mm | 1000 |
| Versalok Insulator (incudes 2 screws per insulator) | 10 |