Versalok® Brace
Versalok® Brace
Versalok® Metal Brace for Rotten Wooden Posts 
New from Hampton Steel, the Versalok® easy to install brace for rotten wooden posts.
Alleviating the need to replace a full fence line, the Versalok® metal support is installed adjacent to the wooden post and secured above the rotted section, using the structural wood fixings provided. Designed to splay as the Versalok® post is driven into the ground this additional feature helps prevent lifting and provides further rigidity to the rotten wooden post.
Features and Benefits
-

Versalok® is manufactured by Hampton Steel with a long life zinc, magnesium and aluminium coating providing a robust and reliable support.

-

Hampton's Versalok® high tensile steel posts offer a quick fix for wooden posts with ground level rot.

-

Install the Versalok® metal brace next to the rotten post and secure with structural timber screws (provided).

-

This excellent repair kit can help prevent the need to replace a full fence line.

-

Offered in easy to handle 1 metre lengths in bundles of 10 braces.
Have you tried this yet?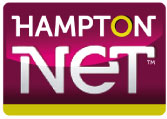 Find out more