Hexagonal Wire Netting
Hexagonal Wire Netting
Poultry netting galvanised to BS EN 10244-2 Class A
Available in a wide variety of heights and mesh sizes, Hampton's excellent commercial quality hexagonal wire netting is suitable for most applications and is a great value choice. Our poultry netting is the perfect fencing option for farmers. 
Features and Benefits
Quality

-

outstanding performance.

Easier to manage

-

hex netting supplied in 50 metre rolls.
Have you tried this yet?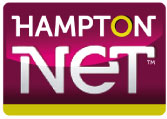 Find out more
Fully Galvanised After Manufacture to BS EN 10223-2: 2012 tables 2 and 4
| | | | |
| --- | --- | --- | --- |
| Description | Height | Mesh | Wire |
| 900/19/22g | 900 | 19 | 0.7 |
| 1200/19/22g | 1200 | 19 | 0.7 |
| 1200/19/20g | 1200 | 19 | 0.9 |
| 1200/19/19g | 1200 | 19 | 1.0 |
| 600/31/19g | 600 | 31 | 1.0 |
| 900/31/19g | 900 | 31 | 1.0 |
| 1050/31/19g | 1050 | 31 | 1.0 |
| 1050/31/18g | 1050 | 31 | 1.2 |
| 1200/31/19g | 1200 | 31 | 1.0 |
| 1200/31/18g | 1200 | 31 | 1.2 |
| 900/50/19g | 900 | 50 | 1.0 |
| 1200/50/19g | 1200 | 50 | 1.0 |
| 1800/50/19g | 1800 | 50 | 1.0 |
Fully Galvanised Before Manufacture to BS EN 10244-2: Class A
| | | | |
| --- | --- | --- | --- |
| Description | Height | Mesh | Wire |
| 900/50/20g | 900 | 50 | 0.9 |