Hinge Joint Fencing
Hinge Joint Fencing
Hampton's Hinge Joint fencing is available in various mesh sizes and patterns and suitable for many applications including horse fencing, stock fencing, forestry fencing.
All our hinge joint fences are manufactured to BS EN 10223 and unless otherwise requested, all wires used are manufactured to BS4102 and galvanised to BS EN 10244-2 Class A.
Furthermore we recognise that our customers are professionals who understand their own requirements and who need to buy with confidence and ease.
Features and Benefits
Cost effective

-

traditional, durable fencing solution

Labour efficient

-

larger 500 metre rolls available

Flexibility

-

hinge design allows fence to flex under pressure but still retain its form

Choice

-

wide range of industry recognised patterns can be manufactured quickly to suit most applications

Eco friendly

-

100% recyclable
500 metre rolls available

Quickfencer approved
Have you tried this yet?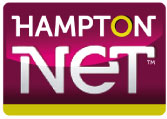 Find out more
A choice of grades
L

-

Lighter grade fence for less demanding or temporary jobs

C

-

Medium grade fence very popular for standard applications

B

-

Heavy duty grade

LHT

-

Lighter High Tensile, ideal for less demanding applications but where a very strong fence is still required.

HT

-

Full high tensile where the strongest fence is required
Top & Bottom Line Wires
Intermediate Line Wires
Stay Wires
Grade
Nominal Wire Dia. (mm)
Minimum Tensile Strength (N/mm2)
Nominal Wire Dia. (mm)
Minimum Tensile Strength (N/mm2)
Nominal Wire Dia. (mm)
Minimum Tensile Strength (N/mm2)
L
2.50
695
1.90
695
1.90
695
C
3.00
695
2.50
695
2.50
695
B
4.00
695
3.00
695
3.00
415
LHT
2.00
1100
2.00
1100
2.00
695
HT
2.50
1235
2.50
1235
2.50
695